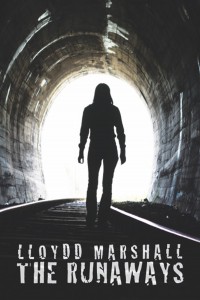 The Runaways
Pages: 125
Drama; Young Adult
ISBN: 978-1-943549-87-0
eBook: $0.99
Available at all of your favorite booksellers.
When all you have before you is a path, you have to take it!
Growing up with a strict, religious mother and an inattentive father, Charlotte has found life in the small town of York, Pennsylvania to be more than a little stifling. Her every move is scrutinized to the point where she must hide her relationship with her boyfriend from everybody – because people will talk and if this gets back to her mother, the smallest joy in her life will be forever snuffed out.
But you can only take so much, and Charlotte has a plan to get out from under her mother's crushing presence – a plan she eagerly includes her boyfriend in on. Running away seemed like the best move at the time, but as the days go on, and the reality of the situation begins to settle in for the duo, it seems that everything is out of their hands.