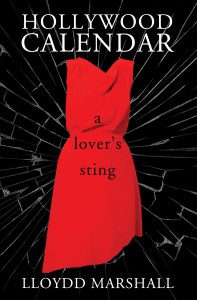 Book #1 of 3 of Hollywood Calendar Trilogy
Pages: 244
Romance/Suspense: Crime/Thriller
ISBN: 978-1-943549-91-7
eBook: $0.99 | Print:  $14.95
Available at all of your favorite booksellers.
Two Friends. Two Stories. But one's already dead.
Sophia Russo considered her life to be on the right track – she had goals, plans, and a dream that was incredibly important to her. Her life was normal: friends, work, and the daily stresses of life.
Then her best friend dies in a tragic car accident and the entire world believes she killed herself. Broken and confused, Sophia feels guilty for how their friendship had drifted in recent years, partly because of Karen's double life as celebrity superstar, Megan Hart. Her world is spiraling and she needs some answers. Or, at the very least, some closure.
Little does she know that she is about to be drawn into the whirlwind lifestyle of a celebrity herself when she's "discovered" at her best friend's funeral. Now Sophia has to navigate the glitz and glamor of being a star on the rise along with the mystery surrounding Karen's death.
Buy Link: https://www.amazon.com/Lovers-Sting-Hollywood-Calendar/dp/1943549915