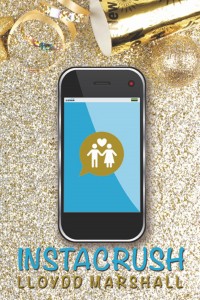 Book #1 of 3 Instacrush Trilogy
Pages: 253
Romance; Drama; Young Adult
ISBN: 978-1-943549-89-4
eBook: $0.99 | Print:  $14.95
Available at all of your favorite booksellers.
Amidst an unexpected breakup and an Instagram meltdown, Mazzy begins her junior year in high school feeling like she's been chewed up and spit out by the adolescent drama machine. #lifeisrough
Fortunately for Mazzy, as the old saying goes, with closed doors come open windows. The social media savvy teen soon finds herself juggling a quickly forming online-only relationship with a new beau from another school, Dawson, and unresolved feelings for her ex-boyfriend, Jake. What's a girl to do when things seem to be going your way while falling apart at the same time? Snap photos, add filters, and hashtag the crap out of every second of the adventure, that's what.
Soon, Mazzy and Dawson's Insta-interactions reach a peek, and the two wrestle with the idea of meeting in person. Prom sneaks ever-closer, Jake always seems to be somewhere in the background, SAT scores sneak in to give her a good kick in the gut, and Mazzy just hopes to come out the other end of junior year with her sanity and social status in tact.