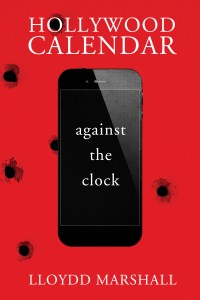 Book #2 of 3 of Hollywood Calendar Trilogy
Pages: 245
Romance/Suspense: Crime/Thriller
ISBN: 978-1-943549-92-4
eBook: $2.99 | Print:  $14.95
Available at all of your favorite booksellers.
Two Friends. Two Stories. But one's already dead.
Friends, Family, and Co-stars beware… the Hollywood Calendar leaves no witnesses!
Sophia Russo has no idea what truly happened to her best friend, Karen, but she knows that it wasn't suicide. Investigating the strange events surrounding Hollywood has only captivated her more and more in the months since she became a celebrity herself. As the premier of her movie draws close, however, she realizes that she can't just take one side of Hollywood and not the other. If she wants to enjoy the glitz and glamour, she has to deal with the danger, as well.
People all around her are dropping like flies, and she can't help but fear for those who are closest to her. If she is to save her friends and family, she must risk everything to find out exactly what happened to Karen, and the people in her life who have died since entering the Hollywood scene. Sophia knows that there is more to her situation than anybody seems willing to admit, but she won't back down until she has the truth.
Even if the consequences are fatal…
Buy Link: https://www.amazon.com/Against-Clock-Hollywood-Calendar-2/dp/1943549923