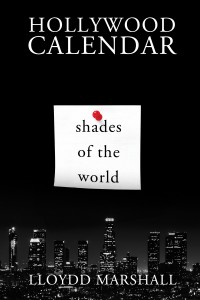 Book #3 of 3 of Hollywood Calendar Trilogy
Pages: 247
Romance/Suspense: Crime/Thriller
ISBN: 978-1-943549-93-1
eBook: $4.99 | Print:  $14.95
Available at all of your favorite booksellers.
Two Friends. Two Stories. But one's already dead.
In this thrilling conclusion of the Hollywood Calendar, the stakes are dangerously high.
Sophia Russo has learned many things in a short period of time: how to act, how to enjoy life, how to fall in love, and how to lose it all. The Hollywood Calendar stands between Sophia and freedom, and two sides will stop at nothing to control it. With the malevolent Doctor, Albert, and the President's Chief of Staff, Brent Norwood, warring for control of one of the most sophisticated systems the world has ever known, Sophia will stop at nothing to keep it out of their hands.
All she has to do is steal it first…
But when you play with fire, you get burned, and in order to steal the Calendar, she'll have to be on the inside – which means pretending to be in league with the people who control the Calendar itself.
Buy Link: https://www.amazon.com/Shades-World-Hollywood-Calendar-3/dp/1943549931